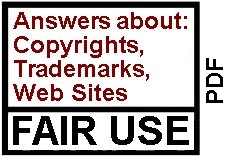 <!/a>
<!a HREF="Awards.pdf" title="PDF The Awards our games have received." target="_blank"> <!IMG style="MARGIN: 4px 0px 20px; TEXT-ALIGN: left" width=120 src="Logo-HOF1.jpg" border=0><!/a>
<!a HREF="Gallery-Foss.htmlf" alt="A Gallery of Art by Chris Foss." target="_blank"> <!IMG style="MARGIN: 4px 0px 20px; TEXT-ALIGN: left" width=120 src="Logo-Foss.jpg" border=0><!/a>

<!a HREF="Gallery-Gibson.htmlf" alt="A Gallery of Art by Bryan Gibson." target="_blank"> <!IMG style="MARGIN: 4px 0px 20px; TEXT-ALIGN: left" width=120 src="Logo-Gibson.jpg" border=0><!/a>
<!a HREF="Gallery-Venters.html" alt="A Gallery of Art by Steve Venters." target="_blank"> <!IMG style="MARGIN: 4px 0px 20px; TEXT-ALIGN: left" width=120 src="Logo-Venters.jpg" border=0><!/a>
Welcome to our Sale Page
Special offers we think you'll like.


* Our 443 Sale
* Our JTAS Hardcopy Sale
* * * * * * * *
Other stuff we donít want you to miss
Join Us on our Traveller Fan Page on Facebook. Why? nice announcements; interesting discussion; special offers.

Also, Join Us on our Traveller Twitter feed. Why? nice short stuff from time to time. mostly insights and links.